FREE SHIPPING ON ALL DOMESTIC ORDERS $75+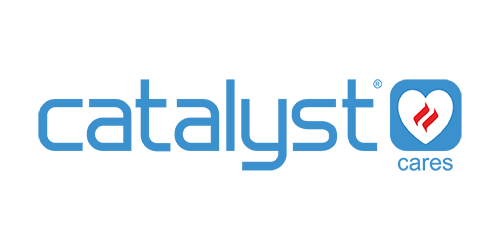 What is the Catalyst Cares Program?
We provide total protection for you and your devices. Through our Catalyst Cares Program, we stand up for what we believe in and support causes that matter to us around the world. We donate to charities that are inspiring and truly make an impact to their cause. We meticulously see if they are the right fit for our Catalyst Cares program and fit our ethos of protecting you and your devices.
Supporting the CDC Foundation
Aside from products that make a difference, we feel passionate about supporting the causes that matter now and have an impact today, so we have partnered with the Centers for Disease Control and Prevention (CDC) Foundation to support the CDC Foundation's Coronavirus Emergency Response Fund. They are a non-profit that helps the Centers for Disease Control and Prevention do more faster, by forging effective partnerships between the CDC and others to fight threats to health and safety.
Catalyst's COVID Solution & Response
The CDC has responded to the COVID-19 pandemic by providing advice for individuals and businesses on how to prevent infection.(Note 1) As part of that response, the CDC has recommended that people clean and disinfect their electronic devices, such as touch screens and tablets and the very first recommendation the CDC provides as a part of that guidance is to consider putting a wipeable cover on electronics.(Note 2)
Catalyst® Waterproof Cases provide the ideal solution for individuals and businesses to follow the CDC's guidance to routinely CLEAN and DISINFECT frequently touched objects and surfaces including your electronic devices. Our cases allow you to:
Clean and Disinfect
Easily wash all surfaces of your case using soap and water, which reduces number of germs, dirt and impurities on the surface. Disinfect to kill germs on all surfaces using an appropriate disinfectant on the EPA List N: Disinfectants for Coronavirus (COVID-19)(Note 3) for use against SARs-CoV-2 to kill the virus that causes COVID 19 (Note 4).
Fully submerge your case in water or alcohol-based disinfectants (such as ethanol, isopropanol, n-propanol), which in general have been shown to significantly reduce infectivity of enveloped viruses like SARS-CoV-2 in concentrations of 70-80% with one minute exposure time (Note 5).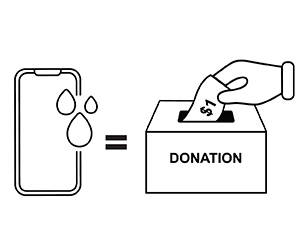 How are we giving back?
Catalyst® is proud to support the CDC Foundation. For every purchase of selected Catalyst® Waterproof Cases including the Total Protection case for iPhone 12 mini, 12, 12 Pro and 12 Pro Max, Total Protection Case for AirPods Pro and Waterproof Cases for iPhone 11, 11 Pro, 11 Pro Max, Apple Watch Series 4/5/6 44mm/40mm, iPad mini 5 and iPad 10.2") in the USA from Oct 21, 2020 until Dec 31, 2021, Catalyst® will donate $1 to the CDC Foundation.
How is the CDC using the proceeds?
This donation is yet another way that Catalyst® is giving back and doing our part to assist during the COVID-19 pandemic.   All donations made to the CDC Foundation's Coronavirus Emergency Response Fund go to fighting the pandemic, including: funding medical supplies, increasing lab capacity, deploying emergency staffing to U.S. public health communication needs, boosting clinical research to improve health outcomes, building capacity and infrastructure for global response efforts, and much more.
Get protected and help give back today
Through precision engineering our products are designed to help people, businesses and organizations protect themselves and their personal devices and company assets.
Join the cause and protect yourself and your device.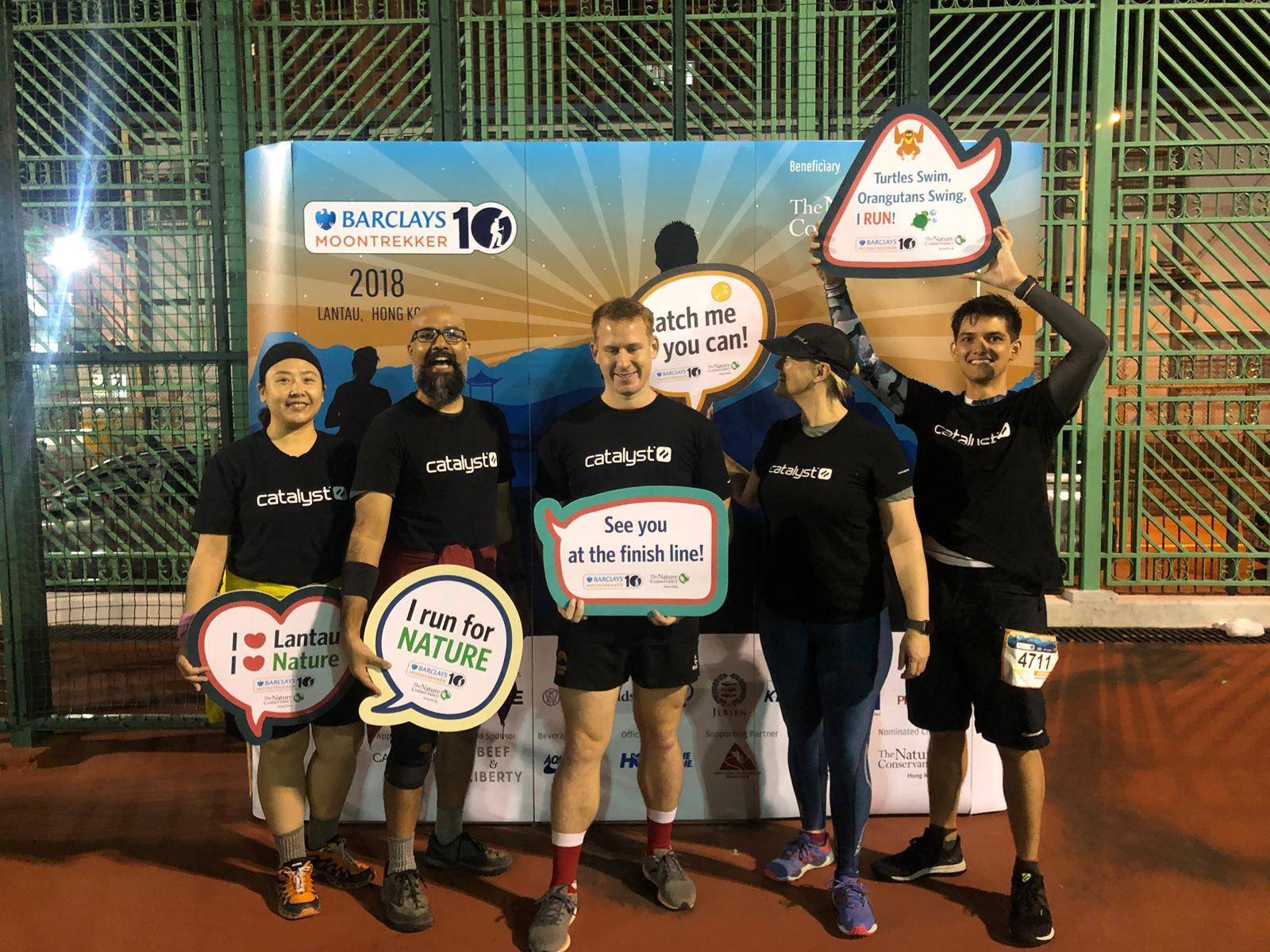 What charities have we given back to?
Previously we raised a significant sum to the incredible cause The Nature Conservancy which is all about building a sustainable future for people and nature across Asia Pacific